Insights of Pennsylvania DMV Registration Renewal plans !!
[UPDATED 2022]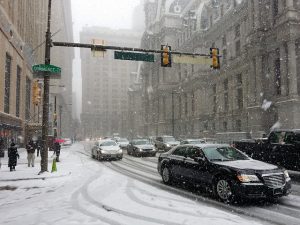 Have you reached the expiration date of your registration renewal period ??
OR 
Are you finding any difficulty in the registration renewal process in Pennsylvania??
Well, whatever the case is. We are here to help you out. In order to clear all your doubts and queries related with the registration and renewal process pertaining inside pennsylvania. 
We have prepared a short article addressing your confusions and providing you with the most satisfactory answer. 
Have a quick look at the below mentioned details and get the work done in no time. 
Car Registration in Pennsylvania:
If you are a newly shifted resident in Pennsylvania, it is very important to get your vehicle registered amongst the very first 20 days of your shifting. Failing to do so may result in fine and other related consequences. 
Being a resident of Pennsylvania calls for extra care and concern towards the regulations as the authorities are quite strict regarding the maintenance of law and order. 
In order to get the motor vehicle registered in Pennsylvania follow some below mentioned basic steps: 
Visit the nearest local Pennsylvania Department of Transportation. 

Take along the following legal documents mentioned in the given list: 
Original copy of your driver's license issued by Pennsylvania

Copy of the ownership certificate of the motor vehicle

Original document of Auto insurance 

Document containing the vehicle's identification number

The Previous or old title of the motor vehicle.
Once all the documents are adequately submitted. All you need to do is move to the payment procedure for putting an end to the registration process. 
How to Renew a Car Registration in Pennsylvania:
You can get your Motor vehicle registration renewed online. All you need to do is upload the given list of documents to the official portal of pennsylvania:
Registration plate number
The last step is the payment step. After the completion of the process you can print the final registration renewal receipt at the convenience of your home.
We hope the information was fruitful to you and helped you conveniently get through the whole registration renewal process in Pennsylvania.