Renewing your vehicle registration is a crucial responsibility for all Hawaii residents who own a vehicle. The Hawaii Department of Motor Vehicles (DMV) requires vehicle owners to renew their registration periodically to ensure that vehicles on the road meet safety standards and are properly documented. In this comprehensive guide, we will walk you through the entire process of renewing your vehicle registration in Hawaii, covering various methods, eligibility criteria, timelines, frequently asked questions, and more.
Understanding Hawaii Vehicle Registration
Before we delve into the renewal process, let's first understand the basics of vehicle registration in Hawaii. Vehicle registration is a legal requirement for all motor vehicles, including cars, motorcycles, trucks, and trailers, to operate on public roads. It serves as proof that your vehicle is properly registered with the state and meets certain safety and emissions standards.
There are different types of vehicle registrations available in Hawaii, such as standard registrations for personal vehicles, commercial registrations for business vehicles, and special plates for customized or specialty vehicles. Each type of registration has its own set of requirements, fees, and renewal processes.
Methods of Renewal
The Hawaii DMV offers various convenient methods to renew your vehicle registration:
1. Online Renewal Process
Renewing your vehicle registration online is quick and easy. By visiting the official Hawaii DMV website and creating an online account, you can enter your vehicle information, verify the details, and make a secure payment to complete the renewal process. Online renewal saves time and allows you to receive your updated registration documents by mail.
2. In-Person Renewal at Local DMV Offices
For those who prefer a more personal touch or have specific queries, in-person renewal is available at local DMV offices. You can schedule an appointment, gather the necessary documents, and meet with a DMV representative who will guide you through the renewal steps.
3. Mail-in Renewal Option
If you cannot renew online or visit a DMV office in person, you have the option to renew your registration by mail. Simply download the renewal form from the DMV website, fill it out accurately, enclose any required documents and payment, and mail it to the designated address. Keep in mind that mail-in renewals may take longer to process, so plan accordingly.
Eligibility for Registration Renewal
To be eligible for registration renewal, you must meet certain requirements:
– Requirements for Standard Vehicle Registrations
For standard vehicle registrations, you need to have up-to-date vehicle insurance, clear any outstanding tickets or fines, and meet any specific vehicle safety inspection requirements.
– Special Cases
For special cases such as leased vehicles or commercial vehicles, there may be additional documentation and considerations during the renewal process. Make sure to check with the DMV for specific requirements.
– Address and Contact Information Updates
During the renewal process, you have the opportunity to update your address and contact information with the DMV. It's essential to ensure that your records are current to receive any important notifications or documents.
Timelines and Deadlines
The renewal period for vehicle registrations in Hawaii varies depending on the vehicle type:
– Passenger Vehicles and Motorcycles
For passenger vehicles and motorcycles, the registration is typically valid for one year. Renewal notices are usually sent out a few weeks before the expiration date.
– Commercial Vehicles
Commercial vehicles may have different renewal periods based on their weight class and usage. It is crucial to keep track of these renewal dates to avoid any penalties.
– Grace Periods and Late Fees
Hawaii DMV allows for a short grace period after the registration expiration date, during which you can still renew your registration without incurring late fees. However, it's best to renew before the expiration date to avoid any issues.
– Renewal Reminders
To help vehicle owners stay on top of their renewals, the DMV often sends out renewal reminders via mail or email. You can also sign up for electronic notifications through their online portal.
Online Renewal Step-by-Step Guide
For those choosing the online renewal option, here's a step-by-step guide to help you through the process:
Step 1: Create an Online Account
Visit the official Hawaii DMV website and create an online account using your vehicle information, driver's license, and other required details.
Step 2: Enter Vehicle Information
Once logged in, enter your vehicle information accurately, including the vehicle identification number (VIN), license plate number, and current registration details.
Step 3: Verify Details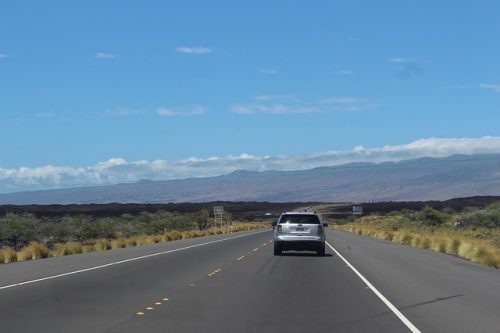 Double-check all the entered details to ensure accuracy. Any errors or discrepancies may delay the renewal process.
Step 4: Make Payment
Choose your preferred payment method, such as credit/debit cards or electronic checks, and complete the secure payment process.
Step 5: Confirmation
After successful payment, you will receive a confirmation of your renewed registration. The new registration documents will be mailed to the address on record.
In-Person Renewal Process
If you prefer to renew your registration in person, follow these steps:
Step 1: Schedule an Appointment
Call your local DMV office or visit their website to schedule an appointment for renewal.
Step 2: Gather Required Documents
Before your appointment, gather all the necessary documents, including your current registration, driver's license, vehicle insurance, and any additional documents based on your vehicle type.
Step 3: Visit the DMV Office
Arrive at the DMV office on your scheduled date and time. Present your documents to the representative, who will assist you through the renewal process.
Step 4: Pay Renewal Fees
Pay the required renewal fees by cash, credit/debit card, or check. Obtain a receipt for your records.
Step 5: Receive Updated Documents
Once the process is complete, you will receive your renewed registration and any other relevant documents before leaving the office.
Mail-in Renewal Procedure
If you choose to renew your registration by mail, follow these steps:
Step 1: Download and Complete the Form
Download the registration renewal form from the Hawaii DMV website. Fill out all the required fields accurately.
Step 2: Enclose Necessary Documents
Include a copy of your current registration, proof of insurance, and any other required documents, as specified in the renewal form instructions.
Step 3: Make Payment
Calculate the correct renewal fees based on your vehicle type and include a check or money order made out to the Hawaii DMV.
Step 4: Mail the Package
Place all the documents and payment in an envelope and mail it to the address provided on the renewal form. Allow sufficient time for processing.
Frequently Asked Questions (FAQs)
What is the deadline for renewing my vehicle registration in Hawaii?
The renewal deadline varies based on your vehicle type. Check your registration documents or the DMV website for specific dates.
Can I renew my registration online if my address has changed?
Yes, during the online renewal process, you can update your address information.
What happens if I miss the renewal deadline?
If you miss the deadline, you may be subject to late fees and penalties. It's best to renew as soon as possible to avoid any issues.
Is vehicle safety inspection necessary for renewal?
Yes, certain vehicles may require safety inspections before renewal. Check with the DMV to determine if your vehicle needs an inspection.
Can I renew my vehicle registration if my vehicle is not insured?
No, you must have valid vehicle insurance to renew your registration.
How do I update my contact information during the renewal process?
You can update your contact information during the online renewal process or inform the DMV representative during in-person renewal.
Can I renew the registration for someone else's vehicle?
No, vehicle registration can only be renewed by the registered owner or their authorized representative.
What are the accepted payment methods for renewal fees?
The DMV typically accepts credit/debit cards, electronic checks, cash, or checks for renewal payments.
Are there any discounts available for early renewal?
Hawaii DMV does not typically offer discounts for early renewal.

How do I obtain a duplicate registration if I lost the original?
If you lost your registration, you can request a duplicate copy from the DMV either online, in-person, or by mail.
Tips for a Smooth Renewal Process
To ensure a hassle-free renewal experience, follow these tips:
Plan Ahead: Mark your renewal deadline on your calendar and set a reminder to renew in advance.
Check for Outstanding Issues: Clear any unpaid fines or tickets before renewal to avoid delays.
Use Online Resources: The DMV website offers helpful guides and tutorials for the renewal process.
Renewal for Special Cases
Renewing registration for certain special cases requires additional considerations:
– Renewing Registrations for Leased Vehicles
If you are leasing a vehicle, ensure that you have the necessary documentation and authorization from the leasing company to renew the registration.
– Commercial Vehicle Registration Renewal
Commercial vehicles may have specific requirements based on their size, weight, and intended usage. Be aware of these requirements during renewal.
Renewal for Out-of-State Residents
If you are temporarily out-of-state but still need to renew your Hawaii vehicle registration, follow these steps:
Contact the DMV: Reach out to the Hawaii DMV to understand the specific requirements for out-of-state renewals.
Grace Period Considerations: Some states may offer grace periods for out-of-state residents. Be aware of the expiration date and any applicable grace periods.
Dealing with Registration Renewal Issues
In case of any issues during the renewal process:
– Addressing Renewal Denials and Reasons
If your renewal is denied, contact the DMV to understand the reasons and resolve any outstanding issues.
– Technical Difficulties During Online Renewal
If you encounter technical difficulties during online renewal, contact the DMV's technical support team for assistance.
– Appealing Late Fees or Penalties
If you believe you were wrongly charged late fees or penalties, you can appeal the decision with the DMV.
Renewal for Custom and Specialty Vehicles
Renewing registration for custom and specialty vehicles may have additional requirements:
– Additional Documentation
Custom vehicles may require additional documentation and inspections to ensure compliance with regulations.
– Renewal Considerations for Antique and Vintage Cars
Antique and vintage vehicles may have different renewal requirements, including historic vehicle registrations and special plates.
Understanding Vehicle Tax and Fees
Vehicle registration fees in Hawaii contribute to road maintenance and improvements. Understanding the breakdown of these fees can help you appreciate their significance.
Renewal for Electric and Hybrid Vehicles
Owners of electric and hybrid vehicles may have special incentives and benefits during the renewal process:
– Eco-Friendly Vehicle Incentives
Hawaii may offer discounts or incentives to encourage the use of eco-friendly vehicles.
– Compliance with Green Standards
Ensure your eco-friendly vehicle meets all the necessary green standards during the renewal process.
Resources for Further Assistance
For any additional help or information, you can reach out to the Hawaii DMV through their customer service channels:
Conclusion
Renewing your vehicle registration in Hawaii is a vital responsibility that ensures road safety and compliance with state regulations. By following the guidelines in this comprehensive guide, you can navigate the renewal process with ease and have your vehicle legally registered for another period. Remember to renew on time and keep your vehicle documents up-to-date to enjoy a smooth driving experience on the beautiful roads of Hawaii.