Electric Cars With Longest Range Capacity 
Early conventional electric vehicles only had enough battery capacity to either get you to the workplace, but they couldn't compete with the range that a tank of gas could provide. This has resulted in an increase in range anxiety among electric car owners, who are concerned that they will not be capable of reaching their location or a charging station on battery capacity alone.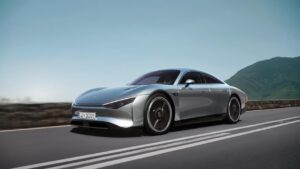 As more charging stations develop all around the country, it will become easier to operate an electric vehicle, even with a limited range. However, if you want to be certain that you can go from one side of the nation to another without stopping, choose one of the vehicles mentioned below.
If you're thinking of buying an electric car, keep in mind that you'll hardly travel 300 miles or more without stopping. And besides, the human body need rest stops along the trip, and this is an excellent time to charge the automobile. Furthermore, most individuals don't go more than 30 kilometers every day, which is readily feasible even with the most basic electric vehicles.
As the charging system grows, the EV range remains a priority for many people looking for something like an electric car. Tesla has led this list for a long time, but a new generation of opponents has arisen, including established manufacturers and startups releasing their first vehicles. Whatever vehicle design you want, the EV range competition is gaining steam for 2022, which has nothing falling below the 300-mile barrier.
1. Mercedes EQS – 485 miles
The Mercedes EQS has become one of the latest electric vehicles on the market, with the greatest range. It's a variant of the brand's flagship saloon, the S-Class, but it solely runs on electricity and has a staggering maximum distance of 485 miles in the EQS 450+ model.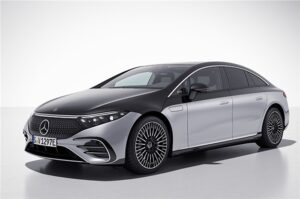 This is due to a large 107.8kWh rechargeable battery and an extremely low drag coefficient, which makes it glide through the air and thus efficient at high speeds. Only the more potent EQS 580 4Matic does have a range of 420 miles, which is longer than that of the longest-range Tesla Model S – however, it is slower from 0-60mph.
But that isn't what the Mercedes is really about; it's all about luxury, and the inside quality is unrivaled. It has cutting-edge innovations including a unique 'Hyperscreen' entertainment touchscreen that covers the entire dashboard. It's one of the greatest electric vehicles you can purchase since it's comfy, speedy, and costly.
2. Mercedes EQE – 410 miles
The Mercedes EQE is a newly announced all-electric saloon that serves as the German brand's counterpart to the E-Class. It shares the EVA2 architecture with the EQS, allowing for a massive 90kWh battery capacity in the planned EQE 350 variant.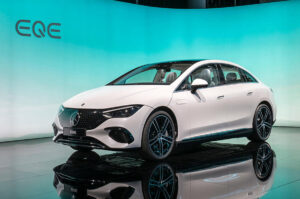 This comes to an official range of 410 miles, due to a triple motor with 288bhp and 530Nm of thrust positioned on the back axle. The distance is still waiting for WLTP homologation, but the huge battery and slick form should keep it among the longest-range EVs available. It, like many next-generation EVs, offers quick charging, which allows for a 10-80 percent fill in roughly 30 minutes, which adds a significant amount of range to the EQE.
The automobile that secured Tesla's status in the electric car industry, the Model S, has just received a substantial redesign as competition continues to improve. Option S is quite useful, with a top range of 405 miles attainable well with the Long Range model.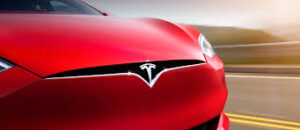 The range is only the beginning, as the Extended Range Base Model will accelerate from 0-60 in 3.1 seconds, placing it squarely inside the sights of premier supercars. If that isn't quick enough even for you, the new Compact S Plaid will reduce it to an incredible 1.99 seconds with its top power of 1,020bhp – even though there are several things involved in achieving this type of performance.
The Model S keeps its rather basic interior appearance, with the biggest noticeable variation being that the 17-inch touchscreen is now horizontal instead of vertical. Tesla's Autopilot technology is also offered with 'full self-drive' capacity, although this is presently a £7,000 option with some safety limits. The Model S's practicality remains a strong feature, with 894 liters of cargo capacity and enough room to comfortably accommodate four persons.
4. BMW iX – 380 miles
The iX is BMW's premier electric SUV, with a distance of up to 380 miles in the top xDrive50 model. The xDrive40 variant, on the other hand, offers a wide range of 257 miles. Rapid charging technology should allow both models to acquire a 10-80 percent charge in about 30 minutes.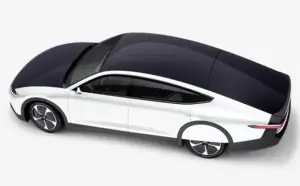 The iX is about five meters in length, so it rivals many of the biggest SUVs on the market – and there's plenty of space inside. This shows it will engage with the Tesla Model X, and it'll undercut it in price, with the xDrive50 costing £91,905 (the xDrive40 costs £69,905).
Because of comfort-focused qualities like air suspension, a luxurious cabin, and a high ride height, the iX is unlikely to achieve great 0-62mph numbers, but the big range statistic is noteworthy for huge, heavy SUVs.
5. Ford Mustang Mach-E – 379 miles
The Mustang brand is iconic, so when Ford declared that now the Mach-E – a completely large SUV – will be a 'Mustang,' the car was instantly put under a lot of pressure to deliver.
This Mustang Mach-E is an outstanding automobile while being significantly different from its V8-powered counterpart. It not only provides a lot of space for a family, however the entire range is very well above 200 miles of real-world mileage, the all way to the top to a stated 379 miles when equipped with the 88kWh rechargeable batteries and rear-wheel-drive arrangement. The GT inherits part of the conventional Mustang's drag-strip credentials as well, with a 0-62mph speed of under 3.7 seconds – albeit this isn't as fast as some rivals. If you choose the 'Untamed' driving option from of the three options available, you will also hear a simulated V8 engine sound in the cabin, if that appeals to you.
Inside, the Mustang Mach-E looks a little more luxurious than previous Ford vehicles, including a dual cooling system, a rearview mirror camera, heated front seats, a heated steering wheel, a 15.5-inch display, and a 10.2-inch digital instrument display as standard equipment.
6. BMW i4 – 367 miles
The BMW i4 offers 3 Series, owners an option built with electric power in consideration. The i4 eDrive40 has a single electric engine at the back with 335bhp, allowing it to go from 0 to 62mph within 5.7 seconds. Despite this, the enormous 84kWh battery allows it to travel 367 miles on a single battery charge.
There's also the i4 M50, which boasts a two-motor, all-wheel-drive engine with 537bhp and can accelerate from 0 to 62mph in 3.9 seconds. The batteries are the same size, at 84kWh, however, the M50 has a range of 316 miles because of the increased performance and power.
7. Tesla Model 3 – 360 miles
The Tesla Model 3 is among the most anticipated automobiles to ever enter the market, marketed as Tesla's cheap electric car. In actuality, while the 'Standard Range Plus' model starts at a not-insignificant £41,000, the 'Long Range' version is even more costly at over £48,000, with the top-of-the-line 'Performance' version beginning at £60,000.
Many may overlook the price because the Model 3 delivers so much in addition to its outstanding range. The Long Range model's 0-62mph performance of 4.2 seconds puts some genuine sports cars to disgrace, and it handles superbly for a sensible household SUV.
8. Tesla Model X – 360 miles
Due to its huge SUV shape and accommodation for seven passengers, the Tesla Model X car can go up to 360 miles on a full charge. Only the Variant X Long Range model has this range, whereas the Regular version only has 340 miles. The Plaid's 0-60mph acceleration time of 2.5 seconds is outstanding, especially for an SUV, but the Extended Range takes just 3.8 seconds, which isn't exactly slow either. One of the most significant distinctions between the two models is the cost, with the Plaid fetching £12,000 extra over the Frame Relay.
The trademark rising 'Falcon' rear doors offer simple access to the second and the third rows of seats, but the Model X's overall appearance makes it more like a crossover than a full-fledged family SUV. As a consequence, the very first 2 rows of seats offer plenty of space for all passengers, while the third row is actually only ideal for youngsters. As one would expect from a Tesla, there is more than enough technology on the screen to entertain passengers and assist the driver in a variety of ways.
9. Volkswagen ID.3 – 336 miles
The ID.3 was the first one in what Volkswagen hopes will be a long line of all-electric vehicles. This family hatchback provides a low price, plenty of amenities, and a decent authentic range – with the longest stated range of 336 miles available in the 'Tour' model with a 77kWh battery capacity.
The ID.3 begins at roughly £28,000 after the government's plug-in car subsidy, making it one of the cheapest electric cars on the market, but it does an excellent job of distinguishing itself from its competitors. The suspension arrangement is capable of smoothing out all but the sharpest road irregularities, making it a remarkably quiet and elegant car to drive. Headlamps, front and reverse parking sensors, keyless entry, temperature control, and heated seats are all standard across the board. Moving up the trim level adds features like a panorama roof, a rearview camera, and an improved sound system.
10. Polestar 2 – 335 miles
The Polestar 2 merges a bold and robust style with some more recognizable Volvo touches, and despite being the brand's first commercial fully electric car, the Polestar 2 has a number of attributes that make it a true challenger even for the most experienced Electric vehicles manufacturers.
Buyers may choose between a single or dual-motor design, with the single motor long-range with 78kWh battery version delivering the longest range of 335 miles and the conventional 64kWh single motor offering up to 273, both of which will go from 0-60mph in 7.4 seconds. If you need more power, the long-range double engine delivers 408bhp, 298 miles of distance, and a 4.7-second 0-60mph pace. 
Polestar provides only one extra Performance package to the already substantial scale of standard features. The additional package focuses on boosting the car's driving qualities and features Brembo braking, Ohlins suspensions, and 20-inch crafted aluminum rims, as well as gold-colored safety belts to suit the color of the brake and car color.
FAQ : 
Ans . 300,000-500,000 miles  , Tesla car batteries are said to be designed to last 300,000-500,000 miles (as purported by Tesla CEO Elon Musk), or about 21-35 years, based on the average amount of miles driven by Americans in one year, which is typically around
2. Here's 7 reasonably simple ways to do it:
Drive Smoothly. Simply put, lead-footed driving will drain your EV's battery at an accelerated rate. …
Slow Down. Try to keep your speed under 60 mph whenever possible. …
Maximize Regenerative Braking. …
Go Easy On The Heat. …
Be Cool With The AC. …
Tend To Tires. …
Travel Light. …
While the 0-100km/h acceleration figures for electric cars are generally above average, the electric car top speed is considerably more modest. Take, for example, the BMW i3, which will sprint from rest to 100km/h in just 7.3 seconds, but tops out at 150km/h. The maximum speed limit in Singapore is 90km/h
Read More :