Finding A Way to Transfer a Car Title
Transferring a car title is a bizarre process when you think about it. It isn't exactly a sale. It isn't exactly a gift. The idea of transferring a title, depending on the state where you live, can refer to a person taking new ownership of a vehicle after somebody dies (deceased), for example.
When you need to find a way to transfer a car title, the best resource available is a state statute.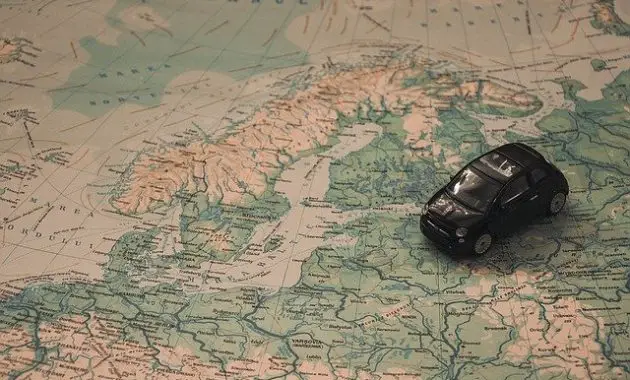 How Long Does a Car Title Transfer Take?
Switching a title from one person to another can be a short or long process depending both on the situation and location of the vehicle.
Generally speaking, you will have to head down to your local DMV (Department of Motor Vehicles), or equivalent, and speak to a professional. You may also be able to do the transaction with a third-party. In Chicago, IL, for example, many people handle title registration and similar orders at a "Currency Exchange."
In some states, the process can be completed online (or by mail), which is great news for those with limitations in mobility.
A Californian recently claimed it took him about three weeks to get the document in the mail. The catch is that every state is different.
In 2018, the Lone Star State registered 8,248,322 cars, according to one report.
That's a lot of cars! All of those cars being registered required a lot of paperwork, forms, and working hours to keep everything in order.
If you want to transfer a title in Texas, your best bet is to go right to the source.
You have to visit your local county website or state government page to get the real dirt when it comes to finding out about how to transfer a title in Texas. According to the Tarrant County, Texas webpage, you can file your transfer in person or by mail.
You will need: the Texas title, signed and dated. Vehicles less than ten years old will have the odometer set recorded. If something is wrong with the title (scratch outs, eraser marks), then you need an affidavit, too. You will need a state form, proof of insurance (on behalf of the buyer), photo identification, and the appropriate fees (be careful, it varies!).
Are there Car Titles Transfers Done Online?
Some states allow vehicle title transfers to be completed online. Here is an example of the California DMV webpage concerning Title Transfer:
If you're wondering how to transfer your title in California, then you're in luck because this state's website outlines the process pretty clearly.
You will need to do the title transfer within days of the date of the vehicle's transfer of ownership (sale, gift, donation, adding or deleting owner, cleaning title of lien payment). Prepare the following: state title (or duplicate title), signatures, and payment for fees.
If you have a more specific situation, such as dealing with the car as an inheritance, you may need to speak directly with the state to receive more specific directions.
Title Transfers Across the USA
A title transfer is like an adoption for cars, in that, there is a lot of paperwork! Some states don't appear to do title transfers at all. To them, everything is a purchase, a sale, an inheritance. To others, a transfer means taking your mother's name of the title when you turn 18.
The catch is that you have to find out the rules for the specific state in which you live. If you are a resident of Michigan, there is no sense in asking your Uncle who lives in Iowa how he transferred his title. The processes are different!
Some states make the information clear; others will have you digging through your records for extra copies of additional documents (and require you to go head down to the main office to sort everything out). Meanwhile, California is letting people transfer titles online in many cases.
Every state is different! Local state laws are what make the county the beautiful patchwork mosaic of traditions and cultures it is today.