Vehicle Registration Office Advice
Are you buying or selling a car? How thrilling! Yet, there is a hazard down the road: registering your motor vehicle.
At the end of the day, all that really goes into registering a vehicle is really just paperwork and some financial transactions. That being said, it is important to familiarize yourself with your local regulations so that you don't experience any bumps in the road. Local offices organized between a state and a county can be tricky!
Who hasn't heard horror stories about the DMV, RMV, or MVD? The longlines! The demands for specific paperwork! Even the grumpy employees! Now, to be fair, this is sort of a stereotype rather than the norm. Then again, doing a little extra homework to ensure you are prepared won't hurt!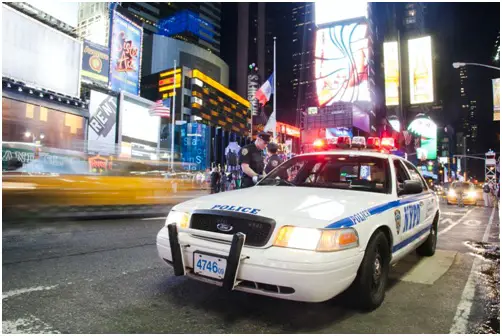 License and Registration, Please
Flashing lights and a hefty fine could be the least of your problems when your paperwork is out of order. On television, when somebody is pulled over by a police officer, the cop usually looks out his mirrored sunglasses and mutters, "license and registration." This has led to a nation of slightly confused people when it comes to the difference between the license plates (sometimes called tags) and state registration.
Read Also: New Car Titles and Title Transfers Guide
In a way, license and registration can be one and the same. The license plate identifies your registered vehicle; the plates are not the registration, though. In some localities, police don't even ask for registration! They check your plates against a database. Then, they ask for a license and proof of insurance.
Registration is renewed annually in many cases, but it depends on the state. Instead of providing a new license plate, some state programs offer a sticker for registrational renewals. This sticker marks the vehicle as registered for a certain amount of time, usually one year.
A title on the other hand, which states the car is your property, is valid so long as it is maintained without issue or changes. Titles are transferred or reassigned when a car is sold or gifted to another individual or entity.
What do I need to bring for Motor Vehicle Registration?
Each community differs slightly in requirements for vehicle registration. Keep the following in mind:
You will need to present a clean and clear copy of the car's title. This means that the title must be correctly signed in all the right places, by the right parties, so that it remains a valid legal document.
Bring your driver's license! You are going to need to present some form of identification. Some states require two (or more) forms of identification.
States will require proof of insurance. The minimum amount of insurance required depends on your unique situation (as well as the state in which you reside). For example, if you are financing a car, you may be required to have insurance with full coverage.
State-required documentation can be one of the trickiest parts of registering a vehicle. It may be required that your vehicle undergo government inspection to ensure that the emissions are within the appropriate range. Bring the certification when registering your vehicle.
Vehicle registration isn't free! The fee varies state to state. Bring a method of payment that is accepted by the agency. In many cases, your local department will accept cash, credit, check, cashier's check, etc.
You may need to register your vehicle in the city where you live. Many municipalities will give you a sticker for your registered vehicle, one which they will require to be displayed on your vehicle at all times.
Important Question to Ask at the Vehicle Registration Office
How long does vehicle registration last?
The validity of your registration depends on where you live. Registration can be good for six, twelve, twenty-four, or thirty-six months!
Expiration dates vary state to state as well. Some states match the car registration deadline to the birthday of the vehicle owner, others to the date of the car's first registration.
Be sure to check with your local DMV, RMV, or MVD for more information.
Statewise DMV Vehicle Registration Process