CarX Street is a highly anticipated racing game developed by CarX Technologies, attracting gamers worldwide with its impressive graphics, realistic physics, and engaging gameplay. In this comprehensive guide, we will answer all your questions about CarX Street's release on various platforms, its availability in India, offline gameplay, and much more. We will also address some frequently asked questions to ensure you have all the information you need.
CarX Street on Android and Mobile Platforms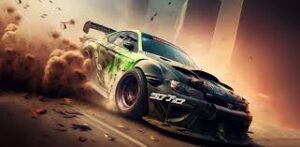 CarX Street has been successfully launched on Android and iOS mobile platforms, allowing gamers to enjoy the thrilling experience of street racing on their smartphones and tablets. The game has been well-received by the gaming community, with praise for its stunning visuals, immersive gameplay, and the ability to customize cars for a personalized touch.
Is CarX Street Released on PC?
As of now, CarX Street has not been officially released on PC. The developers at CarX Technologies have not provided any concrete information about a potential PC release. The reason behind this decision is unclear, but it could be attributed to the focus on delivering an optimized experience on mobile platforms first.
Is CarX Street Offline?
CarX Street offers both online and offline gameplay modes. Players can enjoy the game offline, participating in various single-player modes, including time trial, drift racing, and career mode. However, the game truly shines when played online, where gamers can compete with other players worldwide in real-time races and events.
Best Electric Cars For Long Road Trips
CarX Street Availability and Download in India
CarX Street is indeed available in India for both Android and iOS platforms. To download the game, follow these simple steps:
Open the Google Play Store or Apple App Store on your mobile device.
Search for "CarX Street" in the search bar.
Locate the official app developed by CarX Technologies.
Tap "Install" or "Get" to begin downloading the game.
For Android devices, download CarX Street from the Google Play Store:
https://play.google.com/store/apps/details?id=com.carxtech.street
For iOS devices, download CarX Street from the Apple App Store:
https://apps.apple.com/app/carx-street/id1570970127
These official sources provide a secure and trusted way to download the game, ensuring that you receive the latest updates and support from the developers.
Please note that the game is free to download, but it may include in-app purchases to unlock additional content or features.
How Much GB is CarX Online?
CarX Street's file size may vary slightly depending on the platform and device. However, it typically requires around 1.5 GB of storage space. Keep in mind that as the game receives updates and new content, its size may increase.
Here you can read also secrets about Consumer Auto Credit
People Also Asked:
Can I customize my car in CarX Street?
Yes, CarX Street allows players to customize their cars, including paint jobs, decals, wheels, and performance upgrades. This personalization enhances the gaming experience and adds a unique touch to your vehicle.
Is CarX Street compatible with game controllers?
CarX Street supports game controllers on both Android and iOS platforms. This compatibility allows players to enjoy the game using their preferred controller for a more immersive and comfortable gaming experience.
Are there any alternative racing games for PC?
While CarX Street is not available on PC, there are several alternative racing games you can explore, such as Forza Horizon, Need for Speed, Project CARS, and Assetto Corsa. These games offer a diverse range of racing experiences and are highly recommended for PC gamers.
Conclusion
CarX Street has captivated gamers with its realistic graphics and engaging gameplay on Android and iOS platforms. Although the game is not available on PC, it offers both online and offline modes to enjoy racing events and car customization.
The game is available in India, and downloading it is simple through the respective app stores. With this comprehensive guide, you now have all the information you need to enjoy CarX Street and stay informed about its latest updates and features.