ALASKA DMV REGISTRATION RENEWAL 
Not sure about what is the procedure of getting your Alaska DMV Registration Renewal ? OR stuck in between of a registration renewal plan ??  Well, looks like you have come to the right place.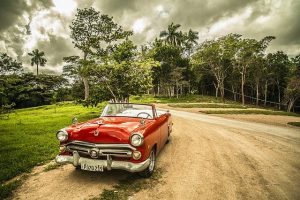 Go through the below mentioned information and find the best answers to your query of any registration or renewal of motor vehicle. 
NOTE: THE PREREQUISITE FOR THE DIVISION OF MOTOR VEHICLE REGISTRATION RENEWAL IS THAT THE VEHICLE MUST BE ISSUED IN YOUR NAME.
The driving laws in Alaska are pretty strict and you must not miss a day for getting your registration renewed. The concerned authorities send you a reminder regarding the renewal two months before the expiration of your registration.
You will need to submit the below mentioned documents for the renewal: 
A copy of your last registration

A Vehicle Transaction Application 

If you are from military you are then required to mention the current Law Enforcement Squadron showing Alaska as your home state
Car Registration in Alaska Via online mode:
If you go for online renewal of the car registration, then you need to send a money order containing the prescribed amount of fees along with a self-addressed envelope through which you may receive the registration and tab.
In order to renew a car registration in Alaska, follow the below mentioned steps.
All you need to do is email the Alaska DMV authorities containing all the information such as;
Your name

Your mail address

Your Alaska plate number and VIN

Your registration renewal number
You can also opt for renewing your car registration via online mode. The simplified online method asks you only to verify the address provided by the system, enter your registration renewal number or plate number and pay the registration amount shown.
Read More :-