How Oklahoma DMV Registration Renewal process works?
Vehicle Registration at Oklahoma DMV Registration Renewal centre is very important. When your current certificate is going to expire, a notice will be send to you via mail by The Tax Commission of Oklahoma. This mail basically works as a reminder for you. 
If you want to avail this service to save your money in fines you have to send an email by clicking on the website of CARs and sign up on the CARs website to receive reminder E-notices. Renewing your registration within a month before the current one gets expired is the best step you can do to save your money.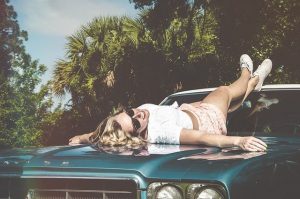 You can renew your car registration in Oklahoma by 3 ways:-
When you want to register your vehicle via mail you must have these following documents with you:-
VIN ( Vehicle identification number)

License plate number

Notice you received from The Tax commission 

Proof of Car insurance 

Payment proof (which you pay for your car registration renewal)
Online registration renewal process is done when it has been less than 10 months prior to current registration expires. Online registration is also done when a person wants to register for a standard vehicle. To register online all you have to do is visit CARs website when you want to register and click on the online registration renewal button and follow all the instructions given in it.
When you want to meet in person and get your vehicle registered you need to get these documents with you at the office:-
VIN ( Vehicle identification number)

License plate number

Notice you received from The Tax commission 

Proof of Car insurance 

Payment proof (which you pay for your car registration renewal)
READ MORE :-