Upcoming Electric Vehicles in USA
In today's era, In the global market, there are different sizes, shapes are coming in Electric vehicles, from small to luxurious SUVs. Some versions of electric vehicles are familiar means normal but some are upgraded or we can say updated versions with unique structures and design. Basically, Electric vehicles are the new generation vehicles that are customized by engineers and use electric power as their main source of energy. 
Basically, there are two categories of electric vehicles that are found in the marketplace i.e., plug-ins and plug-in hybrid electric vehicles. Plug-ins battery hybrid vehicles are those electric battery-based vehicles that run exclusively on electricity whereas plug-in hybrid electric vehicles are those electricity-based vehicles that also run on electricity for a limited or short distance and after that, they are required to be charged at gas/electric hybrid model.
The first question that arises in everyone's mind is why we chose electric cars? So, the reason or answer is that Electric cars run on electricity which has lower fuel costs as compared to other fuels like petrol, diesel, or gas. Basically, on average, the cost of gas is twice more than the cost of electricity if the person drives a car comfortably. So, if you want to take true advantage of cost then you must choose or buy an electric car, and also the price of electricity is more stable than the price of other fuels. Here, is a list of electric cars that basically the upcoming future generation or we can say a revolutionary car in the field of the automobile industry.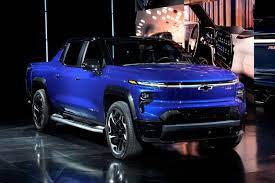 The Silverado electric vehicle is basically designed on the principle of General Motor and because of this, it has a unique feature unlike other electric vehicles which mainly runs on electric power but other vehicles based on the same principle required petrol or gasoline-like Silverado pickup trucks which has the same name as compared to this vehicle. It is very much similar to the GMC Hummer EV Pickup as the top, some features like wheel steering and an adaptive air suspension system are the same as GMC Hummer Pickup. The Silverado has two choices, first is the RST edition which costs $105,000 and accelerates up to 60 mph in less than 6.5 seconds and it is a luxury-oriented Electric vehicle and the second one is a Work Truck (WT) which is mainly designed and customized for towing, lifting services which have a cost of or starting at the price of $40,000. The company stated that both editions of Silverado Electric vehicles have a range of 400 miles and they will become available in the market at the beginning of 2023.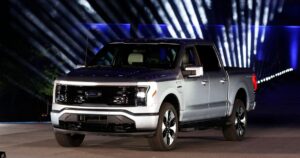 As the name suggests, the lightning electric vehicle is a crew cab truck with high horsepower and strong work abilities that basically required at the time of carrying bulky materials. Basically, this edition of Ford Company has two engine configurations i.e., with 426 horsepower and 563 horsepower. The battery capacities also have different choices- i.e., standard range battery which power up to 230 miles, and extended range battery power up to 300 miles. The size of this truck is big means it can easily carry two sets of Golf clubs easily. The payload capacity of a standard range battery is 2000 pounds and the payload capacity of an extended range battery is 10000 pounds which makes it more attractive for active electric vehicles among moving companies. The truck is needed to be charged at plug-in stations that required both alternative and direct current to be fully charged. The Lightning truck consists of many advanced features like lane-keeping assist, foldaway gearbox, obstructions detector, and many other advanced features like automatic braking and unlocking system. The cost of this electric vehicle is around $39,974-$90,474.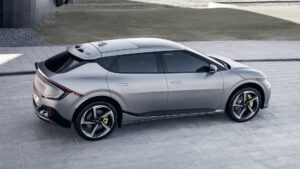 The Kia EV6 is the brand's first vehicle planned from the beginning to be electric. Measured like a Ford Mustang Mach-E, the EV6 hybrid vows to be the first in a progression of EV models. The EV6 will be presented in various powertrain designs, with back and all-wheel-drive renditions, and a few engine blends. The speed increase is supposed to be pretty much as quick as 3.5 seconds from 0 to 60 mph. The EV6 is viable with 400-and 800-volt quick-charging stations out in the open spots, empowering the vehicle to go from 10 to 80 percent charged shortly. A perfect element: The EV6 is fit for driving other hardware or filling in as a crisis power hotspot for your home. A complete set-up of dynamic wellbeing highlights, including FCW, AEB with passerby identification, BSW, RCTW, path keeping help, and a driver consideration screen, will be advertised. The Kia EV6 launched in the market in the year 2022 with an average cost between $45,000-$55,000.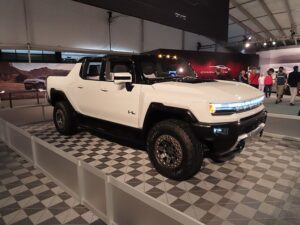 The Hummer identification was once contradictory to elective powers, addressing cumbersome, inefficient SUVs propelled by military vehicles. Be that as it may, the all-new electric Hummer EV SUV and pick them up truck guarantees to be both green and rough terrain prepared, with unwarranted power and sports-vehicle speedy speed increase. The nameplate's restoration is driven by the five-seat, four-entryway pickup truck. Its 5-foot pickup bed includes a power tonneau cover and multifunction rear end. The two vehicles have removable glass rooftop boards to make an outdoors driving encounter. Among their stunts is the capacity to "crab walk," or move askew; up to 18 cameras for arranging trails; and accessible Super Cruise driver help. The Hummer EV pickup truck dispatches in 2022 with the expensive, full-included Edition 1 flaunting 1,000 hp and promising 350+ miles of reach. The SUV follows a year after the fact, with the top result being around 830 hp. Over the accompanying two years, other more affordable variants of each will be presented with decreased power and reach. The production of GMC Hummer starts in early 2022 year but launched in the market in the year 2022 with an average cost between $79,995-$112,595.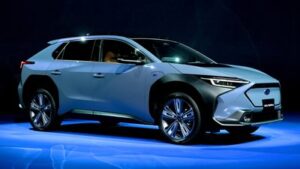 The Solterra is Subaru's very first electric vehicle. It consolidates a two-engine electric powertrain to frame an even all-wheel-drive framework and offers 8.3 creeps of ground leeway for end-of-the-week swashbucklers needing to wander down soil trails. The consolidated result of the engines is 215 hp and 248 lb.- ft. of force, and the automaker assesses the reach to be in excess of 222 miles. Subaru says the battery can be charged to 80 percent limit in under an hour utilizing DC quick charging in broad daylight places. The Solterra will accompany EyeSight, Subaru's set-up of dynamic wellbeing highlights that incorporates AEB, BSW, RCTW, path change help highlights, and versatile voyage control. Another component called safe leave help that alarms travelers of moving toward vehicles when escaping the vehicle will likewise be incorporated. The Subaru Solterra is on sale in the mid of 2022 with an average cost estimated between $37,000-$45,000.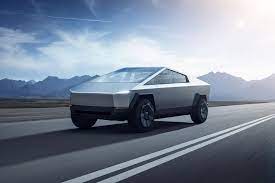 The Tesla Cybertruck is an all-electric pickup. Besides its exceptional rakish investigation of a truck, the plan replaces the conventional truck outline with a hard-treated steel "exoskeleton," like the plane plan, and extra-solid glass for the windows. Tesla reported a base cost of under $40,000, however, we accept that tentatively in view of the organization's record of regular value climbs. The truck will come in three varieties, with battery scopes of 250, 350, and 500 miles. The top-end adaptation guarantees a speed increase of 0 to 60 mph in 2.9 seconds, joined with the capacity to tow 14,000 pounds. The model is relied upon to advance and diminish in size somewhat. The tesla cyber truck is basically available for pre-orders only but buyers get their delivery in late 2022 with an average cost estimated between $39,900-$69,900.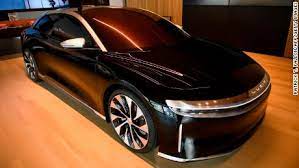 The Lucid Air, a huge, smooth, all-wheel-drive car intended to contend with ultraluxury models, for example, the Mercedes-Benz S-Class and Tesla Model S, will ultimately be accessible in a couple of organizations. The first to show up will be the most costly one, a 1,111-hp double engine vehicle with a $169,000 cost. Less-strong forms will show up later, including an 800-hp double engine model and several single-engine models with either 480 or 620 hp. The vehicle, its batteries, and the 900-volt electric design were designed in-house and have effectively been verified on Formula E vehicles. Clear says the base model will have in excess of 400 miles of reach, with a restrictive charging framework that makes it conceivable to add 300 miles of reach shortly utilizing a DC quick charger. The Lucid Air Dream Edition R has an EPA-appraised 520 miles of reach (with 19-inch wheels), making it the main creation EV to offer in excess of 500 miles. The Dream Edition Performance and Grand Touring manage to have a scope of 469 to 516 miles, contingent upon wheel fitment. An SUV in light of the Air is relied upon to follow. The production of lucid air is started in the year of 2021 and now available in the market with an average cost between $77,400-$170,000.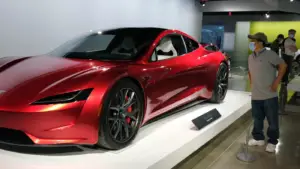 Tesla's guide has the electric-just product offering growing from the Model S, Model X, and Model 3 to the Cybertruck, Semi heavy transport truck, and the Roadster. The name is a gesture to the first Tesla vehicle, an electric convertible in view of a Lotus stage. This vehicle guarantees execution very not at all like any vehicle that is preceded, yet all around obeyed driving fans should stand by longer for the model to arrive at creation. Back in 2017 when it was at first uncovered, Tesla said it expected to fabricate the Roadster in 2020. What's more, as the maxim presently goes, that arrangement went each of the "2020." Other models have taken more time to create, loosening up the course of events as the organization faces the test of extending its processing plants, making cutting edge batteries, and designing further developed Full Self Driving (FSD) capacity. Tesla's CEO, Elon Musk, presently says the Roadster should transport in 2023. The Roadster is somewhat of a misnomer. It's a four-seater, with a cozy secondary lounge and a part-of-the-way retractable hardtop. It utilizes three engines controlling all wheels to convey its guaranteed rocketlike speed increase, with the automaker referring to 0 to 60 mph in 1.9 seconds. Furthermore, it will offer 620 miles of reach.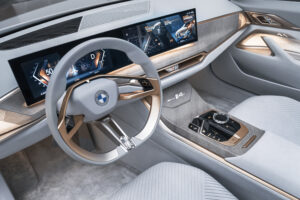 The BMW i4 model of BMW series is a sport-looking electric vehicle which makes it more famous among youngster's choice and also broadens the choice of choosing BMW car offerings. Basically, this BMW i4 model has two choices- the eDrive40 and all-wheel-drive M50. The eDrive40 has an engine of 335 horsepower with a rear-wheel-drive performance which provides it a range of 300 miles on average. The second one is an all-wheel-drive M50 that consists of an engine with a maximum of 536 horsepower that provides it a sports car look as well as performance and it takes 4 seconds to accelerate from 0 to 60 mph but as compared to eDrive40, the all-wheel-drive M50 has a lower range of 245 miles. The upcoming electric car model of Tesla also has the same acceleration power as compared to the BMW i4. The BMW i4 has a high charging power of 200 KW DC which can only be charged at charging points or public venues and in just 10 minutes, it can gain up to 90 miles making it more awesome and providing a sporty look. The BMW i4 has a standard security system like cyclist detection, pedestrian detection, LDW, FCW, etc which provides more safety features to this car. It has an average cost of $55,000-$66,000 which basically launched in the year 2022.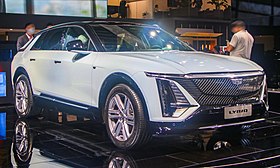 The Lyriq automobile company is well famous for its stylish car looks and advanced features that are pre-installed in their cars. The Cadillac Lyriq is a new model of the electric car which has a similar length and width as compared to the Cadillac XT6 SUV series, but Lyriq has different profiles like features, looks, basically, it is 6 inches in height and 9 inches longer which provides it a unique profile. The well-furnished curved cabin of Lyriq has a 33-inch LED display which is based on the previous model of Lyriq (Cadillac Escalade) that has a 38-inch OLED which was launched in the year 2021. The Cadillac Lyriq has an engine of 340 horsepower with a rear drive-based model consisting of a 100 kWh battery which can easily run up to 3000 miles at an average speed. The company invested some net capital in the establishment of a new battery plant with a joint venture of LG energy solutions because according to the company's statement the battery capacity of Cadillac Lyriq should be increased. The production of the Cadillac Lyriq starts in early 2022 year but is on sale or launched in the market in the year 2023 with an average cost of $59,990
Conclusion
The Automobile industry has some changes because of the arrival of Electric cars which makes them more stable, eco-friendly as well as safe. Famous car manufacturing companies are also manufacturing electric cars as they know that electric vehicles are the upcoming generations of the automobile industry and also it is favorable by future generations as they prefer electric cars in place of fuel-based cars.
READ MORE :-