Pennsylvania Title transfer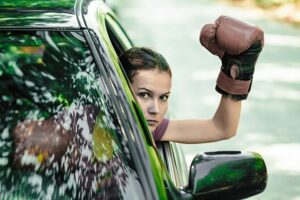 Any time when the owner wishes to change the ownership in Pennsylvania then it is very important to transfer the title. This article will help you in understanding the proper form and the process that you have to follow for transferring the title.
If you have planned to sell the car then both the buyer and the seller has to go to the office and sign the notary form. In such cases a motor vehicle dealer can also help you for the process.
Both the buyer and the seller have to fill the DMV title transfer form for their appropriate sections. Seller has to complete the Section A from the back of the title form.
Title form has to be signed in presence of the notary. If the vehicle was purchased on loan and it was paid off then he has to indicate this on the form.
How to transfer a car title in Pennsylvania?
Whenever you wish to transfer the ownership of any vehicle you have to make sure that you transfer the title also. For transferring the title you have to follow some procedure and documents that are:
Some of the documents that have to be provided by the sellers are:
     

You have to arrive at the DMV and sign the title which includes the mileage and the current title.

     

You must have a valid ID that is issued by state

     

Both the buyer and the seller have to go to the DMV and sign the title

     

Remove the license place soon after your title has been transferred.
Documents that are to be provided by the buyers are:
     

Sign the title in front of a DMV employee

     

You must have driving license

     

You have to fill out all the information like your name, address etc.

     

You must pay the fee for the title transfer that is $51