Texas Title Transfer [UPDATED 2022]
When you live in Texas, you need to follow all legal protocols made by the legislature. Having a car and getting it legally approved on your name is one of the parts of legal work.  Below you will find everything you need to know about Texas title transfer.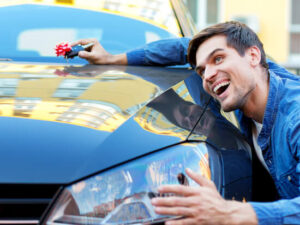 Car title transfer in Texas can cost you a little bit of money only when you want to fill the application for the Texas title. Texas title application can cost you from $28 to $33. This money depends on where you live. There can be other fees too including this application fee. Those are:-
Insurance verification fee

Local or county fee

Inspection fee

Automation fee
You can find the accurate amount of fee to be paid by county tax fee. You do not have to worry that you are paying any extra fee or any extra money. The fee you will pay is legally approved by the Texas title transfer office.
How To Transfer A Car Title In Texas?
When you want to transfer the car title you need to get only 3 things with you while heading towards Texas DMV (Department of Motor Vehicles) office. Those 3 things are:-
Required fee amount to be paid

A title with your signature

An application filled properly for Texas title
Note: Remember if you have any loan on the car that means when there is still some amount you need to pay for car then you have to get a release of lien to get your transfer title get approved by the Texas DMV office. Remember when you fill the application do not forget to mention VIN (Vehicle Identification Number), license plate number and the year you purchased the car.
For more information about vehicle title transfers, please call us at (888) 368-4689 or (512) 465-3000,
People also

ask

:
TO COMPLETE THE TX MOTOR VEHICLE TRANSFER NOTIFICATION ONLINE: *PREFERRED METHOD* If possible, we highly recommend completing forms online instead of by mail, so you may easily save and print out a copy for your records that includes a date/timestamp.
To transfer a Texas titled vehicle, bring in or mail the following to our offices:
Texas title, signed and dated by the seller(s) and buyer(s). …
VTR-130U (Application for Texas title), signed and dated by the seller(s) and buyer(s). …
Proof of insurance in the buyer's name.
Acceptable form of ID.
Proof of inspection.
Fees.
The title fee is $33, plus motor-vehicle sales tax (6.25 percent). There is also a $2.50 transfer of a current registration fee. If the license is not current, there may be a registration fee. Please note sales tax is paid on the actual price or 80% of the Standard Presumptive Value — whichever is the higher amount.
Even though it is not a legal requirement in Texas, you have every reason to complete a bill of sale when selling your car.
The most common documents that you need to have with you are the following:
Deed of Absolute Sale (DAS), original copy and photocopies.
Transfer Certificate of Title (TCT) or Condominium Certificate of Title (TCT), duplicate copy and photocopies
The title application must be accompanied by Affidavit of Motor Vehicle Gift Transfer (Texas Comptroller of Public Accounts Form 14-317). The Donor and Recipient must both sign the affidavit and title application. Either the donor or recipient must submit all forms and documents in person to the county tax office.
To do this, you must visit your local county tax-assessor collector office. You will need your insurance card, proof of vehicle inspection (the Vehicle Inspection Report from the inspection station), and proof you own the vehicle, such as the registration or title from your previous state.
Registration
Identification document;
The seller's vehicle registration certificate;
A roadworthy certificate;
Proof of purchase or Sales Agreement;
A valid motor vehicle licence;
The completed registration application form.