CONSUMER AUTO CREDIT SPOKANE: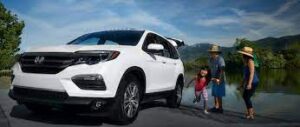 Consumer Auto Credit  is a leading wholesale car dealer and finance provider in the United States. 
It is a platform that can provide you a credit for your own vehicle, not just credit but many services also like insurance facility, Maintenance, and repair facility 24*7, also an inspected vehicle of your desired choice.   
The headquarter of Consumer Auto Credit is located in Tampa, FL, United States, and has 4 branches located in the United States. 
BENIFITS OF CONSUMER AUTO CREDIT: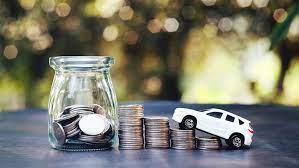 They provide Finance up to 100% of your purchase on desired car and to the qualified buyers.

 

Their interest rates are low and fixed, and having a flexible relation with buyers, so that debt can be cleared easily.

 

Buyers need to pay interest only on the unpaid balance or the amount which is due.

 

If you are a gold premium member of

consumer auto credit,

then they will provide up to a 0.50% reduction.

 

You can apply for the loan without any hustle and in an easy way.

 
FINANCE OR LOAN FACILITY:
In

consumer Auto Credit,

you just have to apply for a loan online at

Consumer Auto Credit Secured Loan Application

. You can also contact them by

calling (727) 944-6228. 

 

 

Their representative will contact you and will discuss about the various financing options they have, where you can choose a low-rate interest loan at your option on desired monthly payment or yearly payment.

 

At the time of purchase, the consumer auto credit will make payment to the seller or dealer.

 

You can pick up the vehicle and pay only your installments as per agreement, no need to pay any amount at the time of purchase except down payment, if any.

 
USED CAR DEALER IN SPOKANE:
If you are looking for buying a used car at your place Spokane, then you just have to visit the following sites, where you will get the various facilities: 
VALLEY AUTO LIQUIDATORS:

 
Valley Auto Liquidators in Spokane, is the dedicated used car dealership. 
They are fulfilling each & every buyer needs since 2004. 
Valley Auto Liquidators deals in sales, financing and service of quality used vehicles, including cars, trucks and SUVs of many makes. 
They also invite various used car shoppers from the nearby Kennewick and Tri-Cities area, to discover their quality automobiles for sale. 
You can contact them with any questions about their vehicles or setting up a test drive. 
THEY PROVIDE FOLLOWING FACILITIES:
Wide range of pre-Owned vehicle:

 

 
Here, you will get a wide range of used Ford pickup or Chevrolet truck, or maybe a pre-owned Subaru SUV, their Spokane, WA, dealership has a diverse array of latest-model automobiles for sale. 
They offer quality vehicle for every budget. 
Affordable finance for buyers:

 
At Valley Auto Liquidators, they have professional auto loan staff. Their finance department works with used car buyers having different credit scores and financial backgrounds, and helps them to secure competitive loan packages that will suit each motorist. 
 You just need to submit Financing Application & Their team will work on reviewing your credentials and will search for used car loans that fall within your budget.  
Services from ASE certified technicians:

 
Valley Auto Liquidators provide continued service to their customers through car maintenance and repair. 
They have ASE Certified technicians, who will keep your vehicle in peak form through routine maintenance, brake inspections, battery testing, engine and transmission service, multi-point inspections and more. 
You can also schedule an Auto Maintenance Appointment online for services & also for tire rotation or oil change. 
Contact or visit them for availing their quality services. 
CAMP CHEVROLET:

 
           The Camp Chevrolet  have a full selection of new Chevrolet vehicles. 
           Here you will also get a great deal on a reliable pre-owned model. 
A lot of people in Spokane, count on the high-quality vehicles and services found at Camp Chevrolet.  
Their friendly & knowledgeable staff will help you choose a car from their huge inventory that fits your budget.   
At Camp Chevrolet, you will get a great selection of new & used cars, trucks & SUV's which you can buy or take them on lease. 
Every day they maintain their reputation by providing quality services. Stop in and see them today, or contact with their staff with any questions. 
THEY PROVIDE FOLLOWING SERVICES: 
By visiting We'll Buy Your Car site, you can sell your used car. 
By Using their handy value your trade-in calculator, you can get an estimated car trade-in value. 
Few things which will give you the true value of your car: 
The mileage of your car.

 

The mechanical condition, how well your car is.

 

Your car features & model.

 

Exterior/Interior condition of your car.

 
You can contact them online by visiting We'll Buy Your Car or can call at 866-220-1197. Here you will find your solution of your every problem. 
Here you will get a wide range & models of used cars.

 

You can choose from various certified pre-owned vehicle.

 
You will get various benefits of certified pre- Owned vehicle, just visit

Certified pre-owned

site.

 

Here you will also get used car under $10,000.

 
At Camp Chevrolet, they offer competitive financing rates and terms on their great selection of new and used trucks, cars, and SUVs. 
You can apply online at Application online, site and can easily apply without any trouble. 
You will also find Payment Calculator, through which you can calculate the installments you need to pay. 
While you're here, be sure to browse their current new and pre-owned car specials to start shopping for your next great offer near Spokane Valley!     
AUTO CREDIT SALES VALLEY: 
In 1999, Auto Credit Sales have started their business, having an aim of "buy here, pay here" & has a business specialized in auto financing. 
At Auto Credit Sales, you will able to get financial benefits Whether you have bad credit or no credit, they invite all to sit back and relax. 
You can Shop from their 800 pre-owned vehicles across their four locations. 
At Auto Credit Sales, they work with over 30 lenders so that you get the best rates as per your financial situation. 
And the most importantly, at Auto Credit Sales they work to enhance your credit. 
They also report everything to the credit bureau.  
So, it's just one positive step towards rebuilding your credit along with buying your desired car!
THINGS THEY HAVE IN THEIR STORE TO PROVIDE YOU: 
Here, no matter what your present credit situation is, their specialists will help you in tailoring a finance package that fits your needs.  
They have an experience with a wide variety of financial institutions, who help in providing finance for all credit levels.  
You can get started, just by completing their secure online credit application. They will help you in getting pre-approved loan, which makes it even easier for you to shop for your next vehicle. 
They have 640 used cars in Spokane Valley. 
You can get your desired car from their wide range of different & the latest model of cars. 
You can choose the car as per the features & as per: 
Location. 

 

Body style.

 

Exterior & interior color.

 

Engine & transmission & many more.

 
Just visit there Inventory and get a wide range of cars as per the specification. 
CAR LOAN EVEN IN BAD CREDIT:

 
Here, you will get a loan for your car even if you have a bad credit. 
You can easily apply for Online bad credit auto loan application which is encrypted and secured for your benefit. 
Auto credit sales have an online payment facility, which provide facility like: 
Consumer financing.

 

Online payments.

 

Recurring payments.

 
You can get all this just by visiting their site Consumer auto loan specialist. 
If you are interested in selling your current vehicle, then you avail Auto credit sales services. 
As they would probably be good at estimating your car price & it's worth. 
By visiting your vehicle worth site, you will get every detail. 
At Auto credit sales, you will also get facilities like Calculate payments & Calculate fuel savings. 
SOME FAQ's: 
Yes, as Auto credit provides every quality service which you required to buy your desired car. Here, you can also sell or trade your car at the best deal. 
So, just visit them & experience the top-quality service by your own. 
How do you trade in a car with no credit?

 
In Auto credit Valley, you can trade or sell your car even if you do not have any credit score. 
By visiting their site on online credit application & bad credit auto loan application you will get the solution of your every problem. 
Where to find market value of my used car for sale?

 
You can get the market value of your car just by entering the details & present condition of your car at websites. These sites will give you the correct price of your used car & also price of a new car if you want to exchange your old with new. 
Can you use your Line of Credit to pay for vehicle?

 
NO, it's not It's not preferable to use your Line of Credit to pay for your vehicle. 
Because of some important reasons: 
Floating interest rate.

 

The bank has the right, that they can withdraw money from your account in order to pay for your line of credit. 

 
The secured lines of credit may use your house as collateral. Default in payment for any reasons, will allow the bank to take your house in custody.

 

The bank will require you to pay the total balance of your line of credit even if you die, become insolvent or even bankrupt.

 

If the bank knows the increase in risk regarding security, they will demand full payment.