Arkansas DMV registration renewal.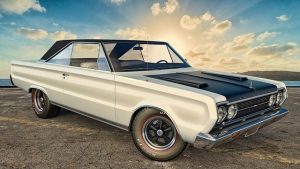 Are you tensed about your vehicle registrations and renewals in Arkansas? Do you want to know more about the car registration Arkansas process? Here is everything you need to know about registering your vehicle in Arkansas. Usually the office of motor vehicles in Arkansas send a registration renewal notice to all the vehicle owners present in the state whenever their registration fees are pending. The arrival of the notice depends on when you originally registered your vehicle.
This notice will contain all the information you require like your renewal date and fees and any other extra requirements for your registration. Another difference between the procedure in the different states as compared to  Arkansas is that, in this state you do not have to obtain an emissions inspection before you go ahead with your vehicle registration renewal.
Renewing your vehicle can be done online, on the phone, by mail, or in person. To renew your vehicle online or using the phone, you will have to complete an electronic assessment before the renewal process. Moreover if you owe back any taxes at present, you will not be able to go ahead with the renewal process over the phone online. You have to do the entire process by visiting them.
 Whatever process you choose to go ahead with, these are the proofs that you need to show for the  renewal of a vehicle-
your personal property tax assessment must be completed OR

 you must have your property receipt for your past taxes OR

 liability insurance coverage for your particular vehicle is also accepted.
 In order to renew your registration through any process, you need to pay a particular amount of fees after submitting your registration renewal notice. This amount varies from vehicle-to-vehicle and you will be able to find the exact amount on your renewal notice.
Read More :-