Insights of Maryland DMV Registration Renewal process !!!  [UPDATED 2022]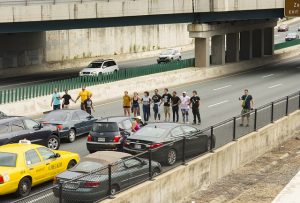 Looking to get your motor vehicle's registration renewed ?? 
OR
Are you not sure regarding what you should do to get your car's registration renewed? 
Looks like you have come to the right place. Here you shall find all the appropriate answers to your queries. We have provided all the possible answers of FAQs with respect to the DMV registration renewal process in Maryland.
The process of registration renewal is pretty simple and does not include any complex rules and regulations. In order to get your motor vehicle's registration renewed all you need to do is follow the given below steps and get it done within no time. 
Car Registration Maryland:
If you have shifted recently to Maryland, then you are allotted a 60 days time period in order to get your motor vehicle registered. Delay in doing so shall result in unstafistory consequences and shall be exempted from other services as well. 
If you are moving out of MAryland, then you need to immediately present your plates and titles back to MARYLAND DEPARTMENT OF TRANSPORTATION MOTOR VEHICLE ADMINISTRATION. You shall receive the refund for the remaining year's time period. This will be possible in such cases, if you are left with more than one accounting year. 
You can get your registration plate through online mode. But those titles shall be entitled as a DUPLICATE PLATE. 
To get the registration renewed follow the below mentioned steps: 
Visit the nearest local MVA office.
Take necessary and required legal documents along with you. 
The documents shall include; Proof of address, Copy of auto insurance, Copy of previous or original registration and so on…
After the submission of all the documents and completion of the appropriate forms, you need to pay the prescribed amount of legal fees.
You can also get your registration renewed through a toll free telephone number provided and follow the instructions given by the machine and do the according using touch tone method. 
Read More :-