Maine Title Transfer [UPDATED 2022]
Are you thinking of buying a car in Maine? Do not forget to get your title transfer while buying. When you apply for title transfer you need to keep an eye on the application response for confirmation. 
Keeping an eye on confirmation of the transfer title request gives you an update on who is the owner of the car legally now. If you don't know how to transfer titles in Maine then you have opened the right website for you. Below you will find all the details you are looking for. We answer all questions related to Maine title transfer.
Car Title Transfer in Maine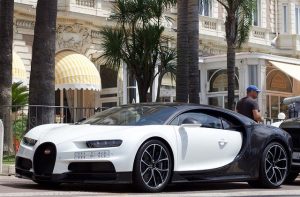 The total cost incurred on Car title transfer in Maine can be around $33. This charge can increase too in case of extra charges like extra fee payment. There is always a procedure for every work you do therefore in case of transferring car title to another person also holds an procedure to be followed.
Do not forget to visit the office with documents and a payment card in your pocket for title transfer fee. If you will forget anything you need to go back home and visit the office again.
How To Transfer A Car Title In Maine?
You can apply for car title transfer in two ways that are:-
First through mail

Second by visiting your local area Bureau of Motor Vehicle 
We would suggest you transferring your car title through mail is a good option for you but visiting the Bureau of Motor Vehicles near your living area is the best option you can opt for. 
When you visit the Bureau you have to fill the application for transferring your car title to a new party. You can mail the request for car title transfer to the Title Examination Unit. We hope we have solved your query for Maine title transfer. For any other information visit our website page now.
Maine Title Transfer Official SIte : https://www.maine.gov/sos/bmv/titles/titleapp.html
Read More : State By State DMV Title Transfer Guides