What is a Vehicle Title Anyway ?
Ownership cannot be physically established without some type of identification record and corresponding number, hence the usage of a unique Vehicle Identification Number (VIN).
A certificate of title is a state-issued document that provides a legal record of the ownership of a vehicle. The document essentially matches the physical entity of the car (via its VIN) to a human owner (or corporate /public entity or organization).
Salvage titles, which are outlined below, refer to cars that have been deemed undrivable by the state. Each state is a little different in this regard, so it is important to do your research about what a salvage title entails where you live.
What about New Titles and Title Transfers?
When it comes to new titles and title transfers, the paperwork can be different. Most of the difference is handled on the backend, not commonly impacting the regular citizen. However, this rule differs based on the transaction type and the state in which the transaction occurs.
In other words, if you buy the car at a dealership or in a private deal, if the car is new or used, and other unique situations will change the way the paperwork is processed.
No matter how the document is processed, the final result is the new and/or updated title. It grants ownership rights and responsibilities to the person who takes legal possession of the vehicle.
New titles are for new cars. Many dealerships handle this paperwork on behalf of the customer. Private transactions require more involvement on the part of the parties involved in the transfer.
Title transfers are for when a car goes from person A to person B under certain circumstances (death, gift, etc.).
Why do People Search for Vehicle Registration Information?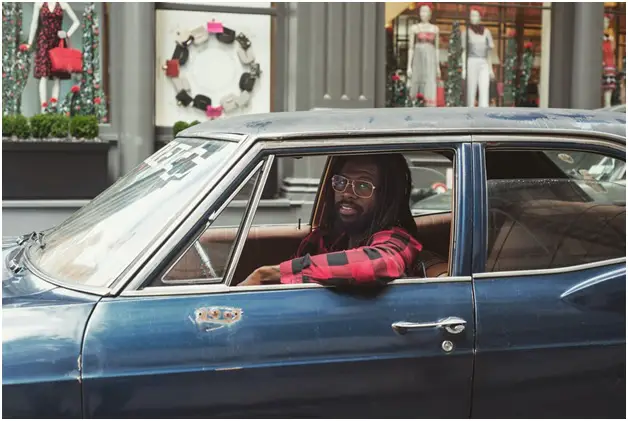 People concern themselves with vehicle titles (certificate of car title) for various reasons. For example:
People buy a car. This requires documentation to ensure the car's registration is updated after the transaction.
If somebody gives you a car, you still have to do a vehicle title transfer, register the car, update your license plates, insurance, and so on. You may or may not have to pay taxes.
Sometimes this "gift" comes in the form of an inheritance that may require a presentation of a will.
If you move to a new state, you may want to change your title to the new state of residence to avoid problems when selling the car in the future.
They have a car that was marked salvage by the state and want to drive it again.
When you finance a car, you don't usually hold the title. The company making the loan does. When the car is paid off, you are sent the title.
What many people don't realize is that in today's day and age, some documentation can be filed electronically. This means you don't always have to head down to an office do the transaction in person!
Should I update my car title if I change my name?
The short answer is yes! You need to update legal documents of all kinds, including car titles and vehicular registration, when your name changes (such as in the case of a divorce, death, etc.).
Changing your name can allow you to create a whole new identity for yourself. For others, it is just a matter of logistics. No matter why you are changing your name, you need your name to be consistent across an array of legal paperwork for convenience and safety.
Be sure to update your car title, insurance, and other related accounts when you change your name.
What do I need for a DMV Title in my state?
Each state's regulations are different. In general, however, you may find yourself compiling the following documents:
You are going to need to present something like a driver's license, passport, or state-issued ID card to prove who you are.
You need a clean and clear title. This document allows for the legal transfer of property.
Your wallet! You have to pay for this transaction. Fees can vary from state to state. Some agencies, like currency exchange, may charge processing fees.
You should research what types of payment are accepted at local offices.
Once you have all the forms, fees, and other information, you can file online (where available) or in person at the Department of Motor Vehicles (or equivalent agency). You can download the forms in pdf format.
The Real 411 on Car Title Replacement
It goes without saying that you need to keep track of the important documents in your life. Your passport, your bank statements, the deed to your house, and your car title and registration are all examples of documents that should be stored in a safe place.
Sometimes, though, people are left asking themselves,
"What should I do if I lost my car title?"
Here is how to get a replacement car title, in general terms. Apply for a duplicate or re-issued car title online. Find your local agency, often known as a Department of Motor Vehicles (DMV), and follow the instructions. You may also find it easier to deal with this in person at the official office.
Be prepared to present the required documentation to ensure the problem is remedied efficiently and quickly. As most states do not allow for online car title replacement at this time, you should be prepared to show the following documents: valid photo ID, copy of the certificate of title, a vehicle power of attorney form (if not the owner), and all relevant vehicle information (i.e. registration, plate number, renewal notice, receipt, etc.).
Nothing in life is free, so bring your pocketbook. You're going to need to pay for the transaction when you file your request. Most agencies allow for payment by cash, credit or debit card, check, money order, etc.
Some states allow for a replacement title to arrive by mail. You can file the application by completing a form, sending a copy of your driver's licenses, and money order (or personal check). Do not send cash! Check with your state for more information.
If you're wondering how much a replacement title is going to run you. then your best bet is to look at your state's list of fees. On average, it costs about $20.
Sometimes people have lien notes on their title. You can bring that document along with proof that the loan has been paid.
Don't expect to walk out with your new title in hand. They are usually sent by mail afterward. Some states, however, do same-day title printing.
What should I bring when I replace or update my car title?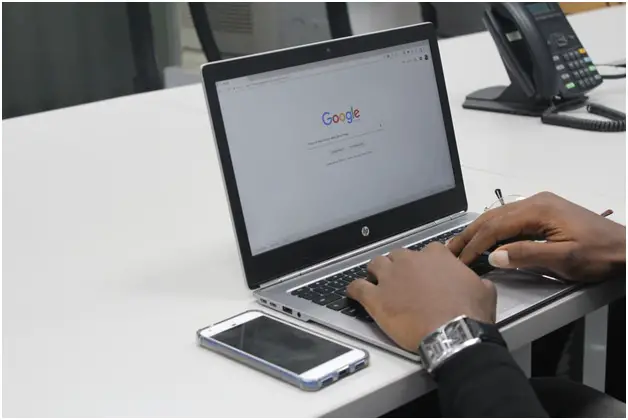 First of all, you're going to need to check on your own state's specific list of requirements. You can expect the following:
Original title (if possessed)
Names of both buyer and seller
Seller signature
Odometer disclosure statement
Damage disclosure statement
Liability Insurance
Car Title Vs. Registration
Remember, you don't always have to run on down to the DMV to do these transactions, but you do have to know the difference between a Car Title and Registration to get started.
Definitions and expectations vary from state to state.
Applying for title replacement is different than registering a car. For example, if you own a car, and you lost the title in a flood, then you need a new document. The registration hasn't changed.
Registration will be updated when you acquire a new car. You may have the old title in hand. This is an updated in registration and title.
Perhaps you never drive the vehicle on public roads. In this case, you need a title for ownership reasons, but you may not have to register the car at all.
It is important to make sure if you sell a car that this paperwork is handled responsibly. If not, you could be liable for property damage or fines even though you are not driving the car!
Do I need a Bill of Sale for Car Registration?
There is a risk in every purchase. As savvy consumers, we try to mitigate that risk. One way of doing so is by insisting on a receipt for transactions. When talking about cars, this is known as a bill of sale.
This document, the DMV Bill of Sale, should outline information about the car (make, model, type of vehicle, VIN, current odometer reading, etc.). It will also have the name and address of the parties involved in the transaction.
A bill of sale documents the transaction in a temporary way. It helps to ensure that state-registered paperwork that documents ownership is officiated as the transfer is processed.
Buyers benefit because they have the vehicle information on paper. A seller, on the other hand, relinquishes not only ownership but also the responsibility. In other words, if the car blows through a bunch of tolls on the highway, the seller shouldn't pay the bill!
In a world where we are constantly on the lookout for fake news, scams, and people working against us for their own benefit, we need to protect ourselves.
You never know what can happen in the few days between the owner selling a car and the buyer registering it. That's why you need a bill of sale. The document's protection often expires in a short period of time, so don't wait on getting that paperwork updated!
If you are wondering if you are required to present a bill of sale when completing car title and registration paperwork in say California, then you need to consult your state's policies. This is true no matter where you are in the United States. Local policy is in effect!
You can even download forms online in many states!
What is a Salvage Title?
A salvage title is not for amateurs in the vehicle sales world, that's for sure! These titles reflect that something catastrophic has happened to the car (theft, disaster, fire, crash, extensive damage, etc.).
A salvage title means the car is not drivable in many senses. The definition of a salvage title varies state to state, so be advised that the conditions may vary.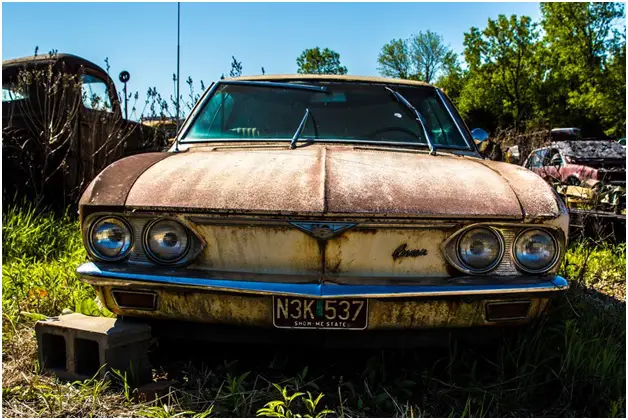 Sometimes salvage titles exist for restored cars now available for purchase. In other cases, these salvage title vehicles are not safe for driving. The term salvage title may refer to a stolen or vandalized car. If a car is reported stolen, and later found, it may be provided a salvage title.
Salvage titles are also used for cars that have been damaged in a terrible traffic accident, especially if the car is older or not worth much money. This is because the car's value is easily lost if it is old (in the eyes of an insurance company).
Be advised that the documentation as to why a car has a salvage title is rarely detailed.
Do you Want to get a Salvage Title Cleared?
The proud, the brave, the few… they're willing to deal with salvage cars. The types of people who deal with salvage titles often are car fanatics, mechanics, and collectors. They have a knack for this sort of deal.
You have to remember that sometimes these cars are stolen but not damaged. They may have a salvage title due to the legal issues, but perhaps they are perfectly fine and well in terms of mechanical health. After the paperwork is cleared up, it could be a great car.
You might also have a car that was restored by a reliable garage. Good as new! Be advised, though, that some states do not permit this.
The best way to protect yourself is to ensure that car is certified as a rebuilt vehicle. You should have all the proper authorizations if you are expecting to renew the car's life via a cleared title.
Looking for an easier way? Some people don't know that in the United States, imported/exported cars provide a clean title when crossing the border!
Remember, Your State is the Authority on Car Titles.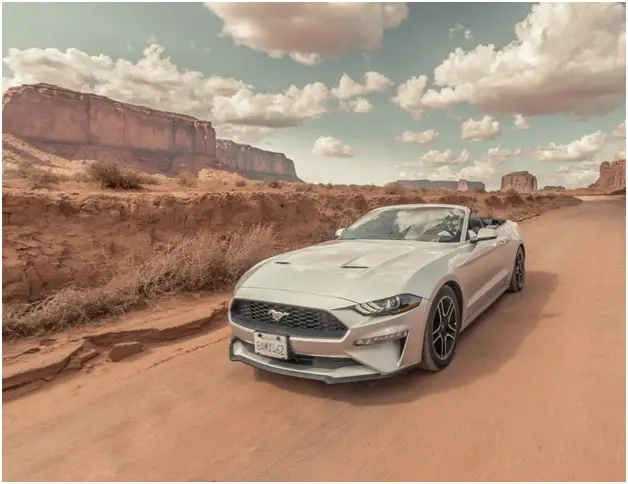 In the end, the most important lesson to take away when talking about car titles, title replacement, and salvage title is that you are going to find different regulations in every state and territory across the US.
Doing your homework about what your state requires will enable you to be prepared when dealing with the various transactions related to buying, selling, or transferring a car.
Read More
State By State DMV Title Transfer Guides