Answered: How to Renew Your Car Registration
Renewing your car registration is one of the most essential parts which you have to do continuou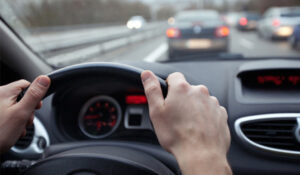 sly when the date expires. Renewing of your car is the process where as per Central motor vehicle rules, you need to renew or re-register the vehicle or your private cars when you buy one on your own.
This rule states that the vehicle is considered to be road worthy by the department and it will not cause any harm to the one who is driving or others. You may be thinking How to renew your car registration? All the answers to your query are here. Read below to find more:-
What is Title Registration?
There is a difference between re-registration and Title registration. Let's understand the difference between two with a table.
Basis
Re-registration

 

Title registration
Meaning

Re-registration means when you need to show to the state that your vehicle is legally registered in the head of the department and your vehicle pays every tax or fees due.

Title registration is different from Re-registration as Title registration tells who owns that vehicle legally or who is the owner of that particular vehicle. It can be a person or a business owned car.

Motive

Motive of doing a Re-registration or renewal of a car is that when someone travels with that car they cannot be opposed to taking that car on road and they can legally travel from that car by paying fines or tax included and no one can oppose you for that. After registering your car you can get a certificate or license plate or registration documents as a proof.

The motive of doing title registration is that when you spend a lot of money on a car you need to own it by doing title registration so that everyone can know who is the owner of the car. There can be scenarios like someone stealing your car so an deputy can search for the car and when they find it they can search the documents of the car to cross check that the person who is saying it is his car is true or not. 

Example

Person A is registering his car in the department after years of  buying to show that the car is still roadworthy and the car pays all tax and fee due included.

Person B is the owner of an Audi car. He has to title register it so that he can legally own Audi and he can show everyone that it is his car.
Documents needed for car title registration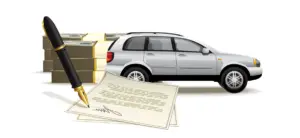 Whenever you want to register for anything there are certain documents which have to be submitted to ensure that all the process is legal and you are not into any illegal interference. 
There is no illegal work which you have done in your past life and if you are registering for a car title then there are certain documents needed for car title registration. You have to carry these original documents for verification. Those documents are:-
Vehicle identification 

Driver's license

Copy of vehicle insurance

Passport size Photographs 
Vehicle identification-

Vehicle identification includes details like VIN (Vehicle identification number), selling price of vehicle, vehicle type (year, model, make), 
Driver's license-

Driver's license should be made in the USA only. In short it should be a US based driver's license. It is compulsory to check at the time of registration for a car title because if someone does not have a driver's license then they are considered unprofessional drivers who are not tested before taking their car down on road and it's risky to travel with them.
Copy of vehicle insurance-

Copy of insurance is one of the main documents considered for title registration which includes all the minor details of the car.
Passport size photographs-

There can be some forms which need your photographs so it's better to keep 8-10 photographs with you.
What is lost vehicle registration? How to replace them?
Lost vehicle registration is done when your vehicle is lost like for example when someone stole it. Every vehicle has its own unique Licence plate number so whenever your vehicle is lost you need to register for your vehicle in the nearest police station with your License plate number. 
Along with this you need to provide vehicle details which company your car was, what was the colour of the car and your other personal details. It is not difficult or challenging for you when it comes to replacing your lost vehicle registration. You do not have to worry that replacing it will cost you a lot of money, reality is not that it is not at all expensive. 
If your original lost vehicle registration is stolen the first thing you should do quickly is to report it to the nearest police station. You can get it replaced at DMV office by sending a mail Request or meeting in person depending on your current living area location. In places like California, a third party handles all these issues on the behalf of the DMV (Department of Motor Vehicle).
They will mail you a new registration card within the next possible days after your request is accepted. In case you will find the old one after you made the new one you need to tear it in pieces and throw it in the trash so no one can misuse it as it is of no use now.
Replacement and duplicate registration vs Vehicle registration renewal 
In case of loss or damage of registration certificate you need to replace your registration certificate and get a duplicate of the old registration certificate. There are some ways which can help you do so. 
Either you can request a replacement of vehicle registration at the DMV office by meeting the head in person or sending them a mail according to the location you are in after reporting it to your nearby police station.
When it comes to making a duplicate copy of your vehicle registration there are some steps you need to follow and they are:-
First step is to report the complaint of loss or damage to your original registration certificate to your nearest police station

Then you have to fill a form which gives a request to duplicate the registration certificate. You have to take a print out of it and fill it for submission

If there are any pending payments pay it as per rules

Finally you have to submit some documents like application for duplicate registration, copy of complaint filed at police station, certificated pollution stating that vehicle was under control, insurance certificate of the vehicle, proof of your current living address, owner's signature identification, original paper for lost of original registration certificate and many more which your company person will tell you.
Coming to the last but not the least when you want to renew your registration certificate there is some information which you need to know. Renewal of vehicle registration is not done when your original certificate is lost or damaged. It is done to show the state that the car is roadworthy and that this car can be taken down on road for travelling. 
There is a procedure to renew vehicle registration and that is-
Submit original registration certificate

Submit pollution certificate 

Submit insurance certificate
After these steps your request is sent for inspection for the registering authority. You need to pay the fee for re-registration and do not forget to take the receipt of the same. After you do all these steps a new re-registration certificate will be issued to you.
What to do when your license plates been stolen recently?
When your license plate is stolen first and the foremost thing you should do is to file a complaint in the police station near you or call 911 to get in touch with the department. After that you need to report to the DMV office for your stolen plate. 
Remember until unless you get a new plate you should not drive that car on the road as it may cause you many consequences. After filing a complaint you need to sit back and wait for the thief who stole your license plate because the license plate is unique and it should not be used in any illegal means by you or by your thief.
Everyone must have a license plate while they are driving because if you do not have one you can be charged with fine or points deducted from your driving license. There are 3 main points you need to remember at the time when your plate was stolen recently:-
First is to report the stolen license plate

Second is to buy a new one for continuation of driving

Third is to protect yourself and your plate against number plate theft in future so that no one can do it again with you.
How to replace Lost, Stolen or Damaged license plates
When your license plate is lost by you or someone stole it or it is damaged like faded out in colour you can replace it with a new one by filling out an application form and taking it forward to the agency for agreement and confirmation.
The name of the form to be filled is MVR-18A. This form gives you the right to get a replacement of your old license plate in case of lost, stolen and damaged original license plate. When your plate is faded, rusted or multilayer in colour or a sticker has been attached then you can get a replacement of license plate under Damage section and fill the form.
If your plate is stolen by a person you need to get it replaced as soon as possible you can before anything bad happens or if you lost the license plate you need to get it replaced as soon as possible before any mishappening happens by filling out an application form. The fees for replacements can be around $21.5.
Online license plate replacement options
You can replace your license page by visiting the office and filling out the application form as well as with the new era of technology you can now fill the form online. There are a certain number of websites which provide online license plate replacement options and these options can help you fill out a form and request for a new license plate for you.
When you want to replace a license plate online with the same plate number, you will need to do these 4 minor things and they are- 
Registration number of the vehicle 

All information of the vehicle

Information of the owner 

And payment to be done
If both of your plates are stolen or lost you can replace it at RMV service centre by performing a few steps for it. The fee for replacing a license plate online can cost you $10 for each plate. Until unless you will get a replacement of your license plate you can purchase a temporary one.
Temporary plates can allow you to drive on the road with that template and as the name suggests it is used for a limited period of time until your new plate comes. No police deputy can charge a fine from you if you are driving even with a temporary template.
Disposing of your old license plates
Disposing or we can say destroying your old license plate is not that difficult. There are times when old plates are no longer valid, you need to get a new one and dispose of your old license plate. There can be many ways you can dispose your old plates some of the easiest ways are:-
Bending them proper and throwing it to trash and destroying the stickers before sending into trash if any sticker is attached on it

Bend your plate properly and send it to recycling center

You can send then to DMV (Department of motor vehicles) who can destroy them and recycle them from your side

You can also burn it so that no one can misuse it
Like these there are many more ways which can help you to destroy a license plate when it is no longer valid for you and no longer useful for you. When you get a new plate, disposing of your old license plate becomes very important because if someone steals it from you and misuses it you can be in big danger without doing anything bad.
Replacing your old licence plates with custom specialty plates
Custom specialty plates are also known as personal professionalised plates which are made on high demand of the owner by paying a large amount of money. These plates are made once in the world and only you can have it. These speciality plates can owe you $28.75 for passenger vehicles and $18.75 for motorcycle plates.
Replacing your old licence plate with custom specialty plates can be. Those are:-
Having plates in the style of excelsior 

Having plates according your picture plates request or personalise special number plates request

Having plates with different signs or colour
These were the type of plates which you can custom with your old ones. You need to get an authority first before doing so because if it does not need any permission then it can cause a big problem as everyone will customise speciality plates and it will be very difficult to read those plates and recognise it in the bunch of custom specialty plates.
Reading these above points we may assume that your query for how to renew your car registration is cleared and other queries related to your vehicle is cleared. Remember it becomes very important to follow all the legal documents, laws and rules made by the DMV and as a citizen you have to follow them.
READ MORE :-