Wyoming Title Transfer [UPDATED 2022]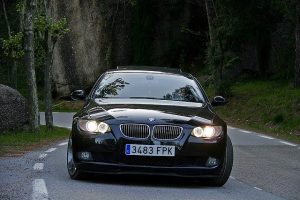 It is compulsory to get your car title transferred in your name even when someone you buy, sell or get a car as a gift in Wyoming. Do not delay car title transfer time for too long. You have opened the right page for you. Read on to know answers to your query related to Wyoming title transfer.
Car Title Transfer in Wyoming
Car title transfer in Wyoming fee depends on the type of car title transfer you want. If you want a simple car title transfer it may cost you $15. If you want a lien on your title it may cost you $20 and if you want a VIN (Vehicle Identification Number) inspection in case you need it then it may cost you $10.
It is not like car title transfer in Wyoming will cost you a lot of money. That is so not true! You have to pay all those fees which are required at the Wyoming DMV office for your car title transfer process.
How To Transfer A Car Title In Wyoming?
When you want to transfer a car title in Wyoming you need to follow some instructions when you visit and fill the application form at Wyoming DMV office for car title transferring process. 
Instructions are:-
Original title (Remember in front of the notary this original title should be signed and dated by the buyer and the seller)

In case the vehicle age is less than 10 years then odometer section should be filled on the original title

Owner's driving license

If there is a loan on car then certificate of the car loan

Payment should be done for transferring of title 
Carry all these documents and head towards your local county clerk's office and get all the formalities done quickly. As soon as you will fulfil these formalities of documents as soon as you will get your vehicle title transferred.
official  website  for Title tranfer https://www.dot.state.wy.us/home/titles_plates_registration.html