CONSUMER AUTO WAREHOUSE
INTRODUCTION: 
The Consumer Auto Warehouse is now a well-established online platform since 2000 for buying & selling cars.    
The Consumer auto warehouse has now become one of the largest volumes used car seller in Virginia, US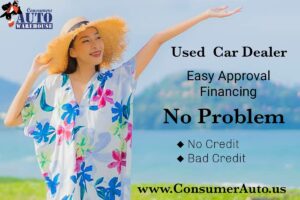 . They also deal with Credit challenged customers. 
Since 2000, Consumer auto warehouse has helped over 4000 buyers with their purchase and finance. 
They also provide their customers full-service repair facility and also has a rental car agency; with this they offer their customer quality services. 
As they captured a huge market now, but their focus remains the same which is "To help their customers with high quality services and vehicles". 
They have their trusted & authorized lenders who report to the National Credit Reporting Agencies. They have various types of lenders for customer with all kinds of credit.  
Visit their site cawcawcaw.com for starting a fresh journey of buying your desired car. 
SERVICES THEY PROVIDE:
PRE-APPROVED FACILITY:   
The Consumer auto warehouse has "pre-Approved" facility, this helps buyers in getting their credit accessed within a minute by just simply filling a form. 
The purpose is to help the buyer to become Prequalify for their vehicle loan, this is a kind of soft inquiry and will not impact their credit score. 
Just by filling the form "Get pre-approved" & Agreeing to terms & conditions, you can get your vehicle loan pre-approved.
CARS STOCK:
The Consumer auto warehouse has a wide range of cars in their store to offer you. 
You can find your desired car from the 1000's of car registered under them, on the basis of: 
A

Price

which Ranges from $0 from $46,555.

 

The

Year

on which the car launched, starting from year 1999 to 2022.

 

Popular Brands.

 
Body type

like Pickup, sedan, SUV, van and many more.

 

Car Mileage

from 4,038 miles to 242,761 miles.

 

Transmission

, which has: 

 

6- speed manual.

 

Automatic.

 
Continuously Variable.

 

Manual.

 

 Various

Exterior colors

.

 

Various

Interior colors

.

 

Stock number,

every car has a number which makes easy to identify the car.

 
You can also view the car details, get previous owner information, can get a test drive and many more options, while selecting a car. 
You can also find a car just by filling the form on "VEHICLE LOCATOR" page of  Consumer auto warehouse.  
FINANCING:  
In Consumer auto warehouse, you will get a car loan facility also. 
You can use this valuable tool, which will guide you in filling the process of bankruptcy, but if you have already discharged from bankruptcy, then you can also use the tool kit to learn "how to establish new positive credit after your bankruptcy".    
This Free Bankruptcy Resource Kit also includes great money saving offers from local businesses and free resources for establishing new credit.   
SOME FAQ'S ON FINANCING:
Benefit of having a good credit?

 
If you are having a good credit rating in the market, then Consumer auto warehouse will give you better rates which is currently under 5%.

 
What about the privacy of information and details? Are they secure?

 
The information you provide, needs to be verified by lenders. The lenders require this of most customers, but you don't have to worry as your privacy is always protected by their privacy policy and by both state and federal law.  

 
Is big down payment required?

 
Some of the lenders will require you to put down payment. But this differs from lenders to lenders. They have many lenders with no down payment programs. On the other hand, if you pay the bigger down payment, then, it will often help you in getting a better rate and approval which at the end lower your loan balance.

 
Will Consumer auto warehouse financing help in improving credit?

 

 
Yes, Consumer auto warehouse reports your loan performance to the national credit reporting agencies. That is something helps in improving your credit. 

 
What is "Guarantee Credit Approval"?

 
At Consumers Auto Warehouse they work with 1000's of lenders both local and national. They offer finance to people with past credit issues.

 
At cawcawcaw.com they have many lenders, who are willing to work with the customers regardless of their credit or employment history. If you make just $1,000, then also they will find a lender, who is willing to work with you. 
SERVICE CENTER:  
The Consumer auto warehouse has a service department named as Warehouse Auto Repair. At this site customers can book their appointment via online mode also. 
At Warehouse Auto Repair in Staunton, VA they provide the quality services and repairs. They work with the motive of earning the trust of their customers. 
All their work is performed by trained and certified workers & technicians. They provide services by using quality parts and equipment. 
They provide their customers the best automotive repair experience possible, like excellent workmanship, service and a fair price. 
They have a variety of services to offer, 2 types of insurance they have and a multiple payment option. 
RENTAL SERVICES:  
Apart from financing and repair, Consumer auto warehouse also provide their customers car rental services. 
Consumer auto warehouse provides rental services named as Warehouse Rent-A-Car. They provide cars & minivans for local and long-distance travels.  
The following are the Rental details: 
The vehicles they provide are late model, with low mileage units & at reasonable prices.  

 

They rent a car or minivan to licensed drivers age 25 or older.

 

They have two rates:

 

One with 100 miles per day free.

 
And another with 200 miles per day free. Excess mileage is $.20 per mile.

 

They accept cash, debit and credit cards for payments. But some deposit is required to pay before cash or a debit/check card payment.

 

They also provide a guarantee, on a vehicle you reserve. The amount deposited at the time of reservation is fully refundable until 72 hours before your departure. 

 

Also, you must need to take full coverage insurance before renting the vehicle.

 
You can contact them on Warehouse Rent-A-Car site. 
CONCLUSION: 
At Consumer Auto warehouse, you will get every facility you required for buying a car.  
Here, the buyers will also get financing options too for purchasing their desired car. They have solutions for every vehicle problem of their customers. 
They also provide free assistance and will guide you regarding the purchase decisions of every buyer.     
Contact them on https://www.cawcawcaw.com/contact here you will get every information regarding their availability and much more. 
You can also contact them through mail at [email protected].  
READ MORE :-