Looking into the depths of Vermont Title Transfer procedures !!
[UPDATED 2022]
Are you looking for someone to help you out with the title transfer procedure ?? OR are you not sure what steps you need to follow in order to successfully complete the titling procedure ??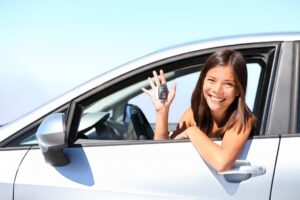 Well, put an end to all your search. Here we have come to provide an appropriate answer to all your doubts and clear the existing confusions. 
Have a quick look at the simple procedures followed by the local DMV office of Vermont and get your title transfer immediately. 
Car Title Transfer in Vermont:
Well, speaking of the rules regarding the title registration in vermont. There is no specific rule of getting the vehicle title registered in a few situations and are entitled to the exemptions in such cases of title transfer. 
However, the regulations hold on reg-only jurisdiction in the state of vermont. The  exemption is applicable to only those owners whose vehicles are older than 15 years. 
In such cases, issuing the title is not mandatory. Other than those cases, all the vehicle owners are bound to get their vehicles registered and title transferred whenever there is a requirement.
How To Transfer A Car Title In Vermont:
You can not obtain the title or apply for transfer for the title via online mode. It is essential for an individual to carry all the relevant and required documents to the local DMV of vermont and pay a visit personally. 
To get the title transferred follow the below mentioned steps:
The individual needs to complete the title application form (form #VD-119) and the Tax form. 

After the completion of both the forms, you need to enter the plate number of the vehicle which is being transferred. 

Submit all the other required legal documents such as proof of address of both the parties, copy of the bill of sale, copy of auto insurance and completion of the SECTION 7 (title transfer section) 

Once all the necessary criterias have been attained, you then need to pay the prescribed amount of legal fee incurred for the titling process. 
For More Information Click Here : Vermont Title Transfer
Read More :