West Virginia Title Transfer
Most of the people today owes a car.  When you shift in other city or country you need to understand it's rules and laws. Every country have certain regulations on vehicles. In West Virginia, if you are thinking to buy, sell or exchange a car then you need to know the whole list of information and document that you need and the procedure. Well! Do not get scuffled because we are here to tell you everything regarding Car Title Transfer West Virginia. 
Information That You Need To Know 
There is some information that you should know when you try to transfer the car title.  This is as follow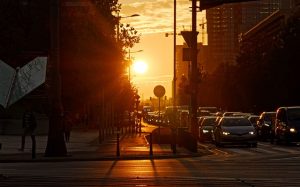 s :-
The manufacturing year of your vehicle

The model of the vehicle

Number of doors vehicle have
Passengers capacity of the vehicle

Weight of the vehicle

And most importantly Vehicle Identification Number.
How To Transfer A Car Title In West Virginia
This includes a process which is written below :- 
The copy of the title form. 

Copy of the notice of Sale.

Document verifying the Odometer reading.

Driver's license.

Proof of auto insurance.

Original copy of the approved loan documentation.

Payment for all fees and taxes due according to the cretiera's.
These are the things that you are required to know and follow to get the title of a car. These things sometimes turn out to be really hectic because you do not exactly know the procedure and, hence, in order to cope up with the environment of the city that you are living in. You need to know the requirements, rules, laws and policies.  You have to have the title of the car to your name for removing the chances of complexity. We hope that we have provided you the information to reduce your struggle.