Kentucky title transfer
Do you have any doubt regarding transferring a car title in Kentucky? Here is everything that you need to know about car title transfer Kentucky and it will help to clear all the questions present in your mind about this topic.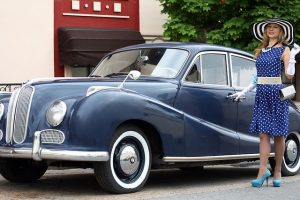 If you are in Kentucky, you will have to apply for a new title and registration for your car at your county's clerk office. You have to make sure to call their office or check their official website to know about the office hours and their contact numbers.
Here are the documents that will be required if you want to transfer your car title in Kentucky.
The original title certificate with the signature of both the buyer and the seller.

Completely filled out application for Kentucky Certificate of Title or Registration.

Insurance card proof.

The driver's license of the new owner.
If you do not have any of these documents, you will have to contact the County Clerk's office to ask for any alternate forms that can be used to complete this transaction. After you are done with the rest of the paperwork, you can download the application for can take e certificate of title or registration and filled out properly.
All the required signatures must be present in the form for it to be valid. You can also transfer the ownership of a car without a title or even request for a duplicate title in Kentucky. You can also transfer the title of the car if the owner is no longer alive. In that case the procedures to be followed will be slightly different than the normal process.
Cost for transferring a car title in Kentucky.
If you want to apply for a title it is not very expensive. The title transfer fee in Kentucky is a mere $9 and if there is any loan present on the car, an additional fee of $22 is charged.
Fore More Details Go to Website https://drive.ky.gov/motor-vehicle-licensing/Pages/Vehicle-Titling.aspx
Read Also : Pennsylvania Title Transfer Guide
  Arkansas DMV Registration Renew