Louisiana Title Transfer 
Are you new in Louisiana? Are you struggling to transfer your car title and have b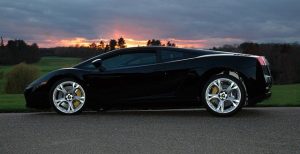 ought a new car and want the title to your car?  If you are going through any of these situations and to not know the procedure of transferring the car title, then don't worry. We are here to tell you what steps you should take for it and what information you should have.
When You Need To Transfer The Car Title ?
Car title transfer will take place under the following circumstances:
If you want to buy or sell a car, you would need to transfer the car title.
If you wish to donate a car, you need to change the car title.
If you inherit any vehicle from your family members, you would need to change the title.
How To Transfer A Car Title In Louisiana? 
We have written some of the documents that will be required if you want to transfer your car title in Louisiana. 
The original title certificate with the signature of both the buyer and the seller.

Completely filled out application for Louisiana Certificate of Title or Registration.

Insurance card proof.

The driver's license of the new owner.
You have to transfer the title to not get indulge any issue in Louisiana. If you are the seller, make sure you have given each detail to the buyer and if you are the buyer you should assure that the car title is transferred to you.
These are the steps involved in the transferring of car title . If you are living in or near Louisiana and want to have all the unavoidable rides with your family and friends then take this procedure and go ahead for car title transfer.
view website also https://www.etags.com/blog/title-transfer/louisiana/
Read Also : 
Arkansas DMV Registration Renew